Prolonged Battery Life
Millennium Super-iGel batteries come equipped with a built-in intelligent micro-chip which precisely measures the battery voltage capacity, enabling the user to check the battery voltage with the simple push of a button. Millennium Super-Gel offers an advanced range of sealed factory activated batteries that utilise Super-Gel electrolyte, rather than liquid. Completely immersing the active lead material in the batteries with Super-Gel provides a larger effective surface area and prevents the risk of sulphation. The nature of Super-Gel provides maximum coverage of the plates, which is able to withstand severe vibration, wider operating temperatures and prolong the battery life.
Utilizing this technology, Millennium have taken all of the most popular conventional battery models and developed upgraded batteries for these models. These upgraded batteries offer improved battery life and performance over conventional lead acid, as well as being factory sealed and factory activated, ready for use straight out of the box.
Comprehensive Super-Gel model range ensures coverage for almost all Motorcycles on the road today.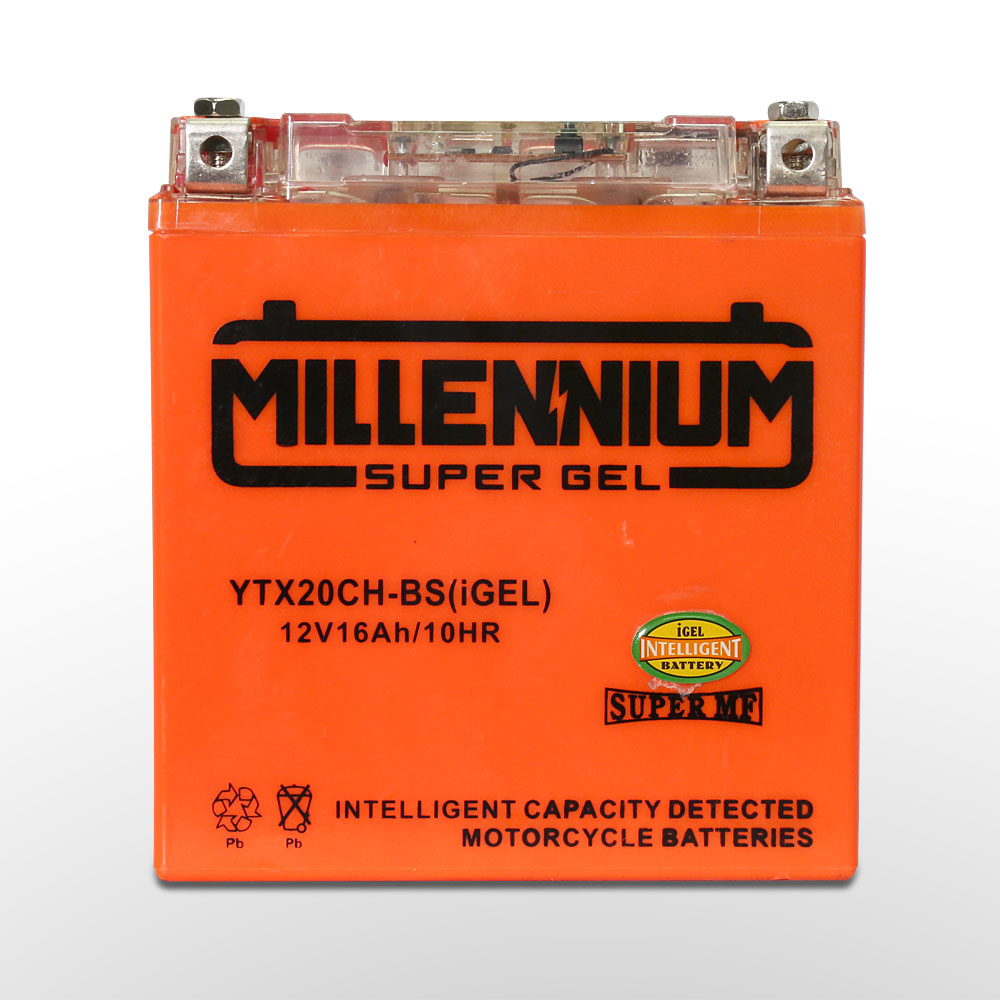 MILLENNIUM BATTERIES CATALOGUE