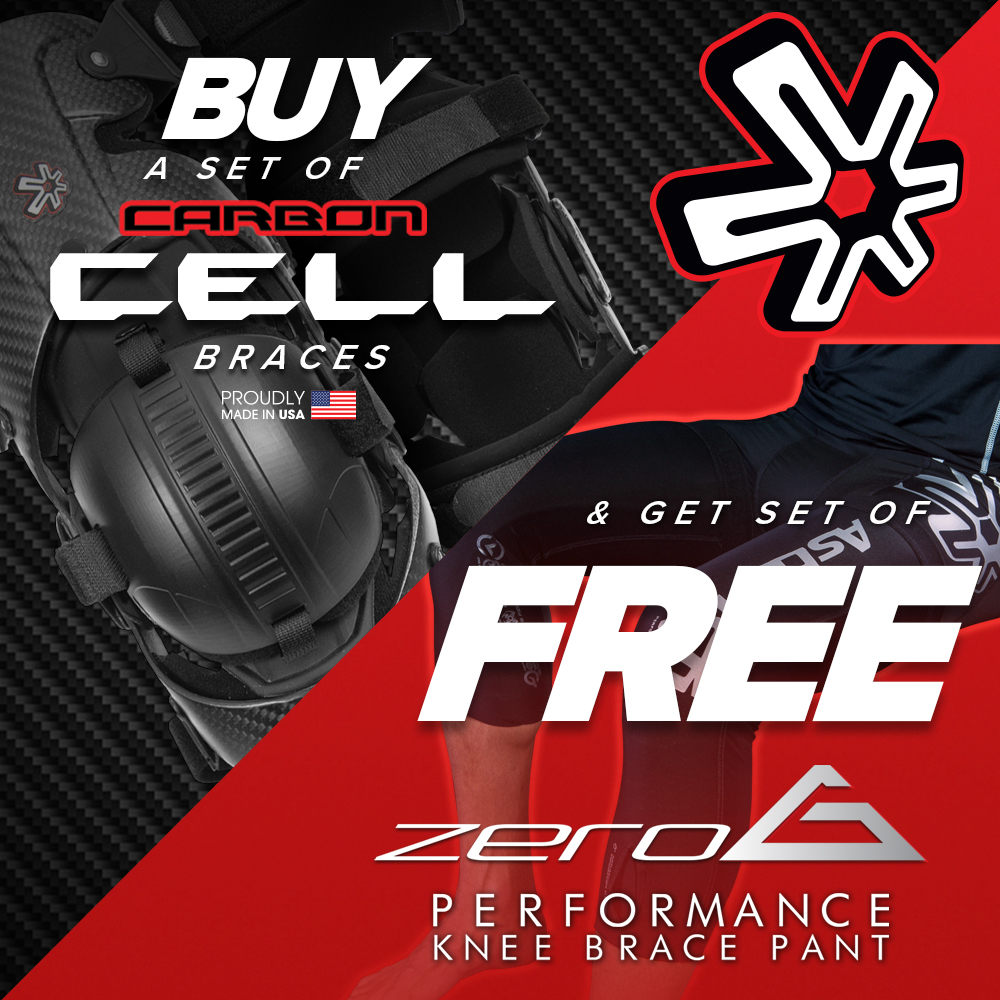 Purchase a set of Asterisk Carbon Cell Braces and get a free pair of Zero G Pants on us!
Terms and Conditions
To redeem your free Zero G Pants valued at $149.95 simply provide proof of purchase by emailing a photo of your receipt, along with your name, return address & contact phone number to: [email protected]
note: please add "Asterisk Zero G Promo" to the email subject line.
Offer Valid for purchases between December 7th 2020 - January 26th 2021.
State-of-the-art Protection
Asterisk was started by a group of athletes, including several motocross riders with extensive backgrounds in design and use of orthopedic devices.
The motivation behind the formation and growth of the company was, and still is, to bring state-of-the-art protection and performance products directly to the athletes.
Asterisk's commitment to quality starts with our all new manufacturing facility where all of Asterisk products are made from high quality materials and every attention to detail.
It continues with our extensive quality control methods and new R&D engineers.